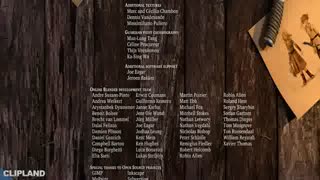 Clipland TV
beta
tune in >
A music video database?
Clipland is short video entertainment, on-demand. Our roots lie in a music video database which we built to browse music video credits. But Clipland soon became a tv commercial database as well. The reason is: many people working in music videos - directors, cinematographers or DPs - also do gigs for brands, instead of for musicians. And then, to round off the information, you also have to include short films, a short film database. Many filmmakers start their career with a short film, as a calling card. And finally, while some directors stick with music videos or the short form in general, some change into feature films. That's why you'll find references to feature films in Clipland as well (although there are more complete databases about movies elsewhere). So here we are after 20 years online. Clipland isn't simply a music video database or short film database anymore. Clipland is a VoD portal, and it's all about short video. Short films, or as we'd like to call it: Great entertainment in small packages.
Copyright © 1998-2023 Clipland GmbH. All rights reserved. | Clipland.com - 1st in music videos online!