Rammstein - Sonne
Music Video | 2001
Lyrics
(The English translation to Sonne)

One, two, three, four, five, six, seven, eight, nine, out

Everyone is waiting for the light
be afraid, don't be afraid
the sun is shining out of my eyes
it will not set tonight
and the world counts loudly to ten

One
Here comes the sun
Two
...
© Rammstein - Sonne. This is an excerpt, provided as citation under fair-use.
Videos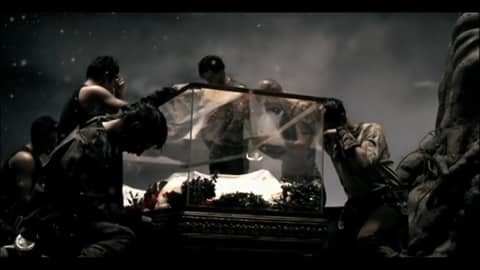 Currently playing
Actions
Tags
Copyright © 1998-2023 Clipland GmbH. All rights reserved. | Clipland.com - 1st in music videos online!