Der Tag Der Befreiung
Short Film | Germany | 2003
Wiki
"Der TAG der BEFREIUNG" erzählt die Geschichte dreier Senioren in einem Altersheim. Der ehemalige Dirigent Herr Kirchhoff hält dort verbotenerweise einen kleinen Hund - und wird darob von seinem Nachbarn, Herrn Förster, auf das Übelste unterdrückt. Niemand scheint etwas mitzubekommen - bis eines Tages Herr Bender eingreift...
Kinokurzfilm, S16/Blow-up, 15 Minuten
Buch: Martin Östreicher
Regie: Martin Blankemeyer
Bildgestaltung: Luy Briechle
Montage: Inge Kuhnert
Musik: Oliver Gunia
Szenenbild: Gert B. Venzky
Darsteller: Dieter Schaad, Horst Richter, Joseph Saxinger und Michaela Schaffrath
Partner: FGV Schmidle, ESAV Toulouse, FH Wiesbaden
Förderung: Hessische Filmförderung, Hessisches Ministerium für Wissenschaft und Kunst, Ministerium für Wissenschaft, Weiterbildung, Forschung und Kultur Rheinland-Pfalz, Export-Union des Deutschen Films
Festivals (Auswahl):

shortmoves Halle (Preis der Jury) 2003,
Festival du film court de Lille (Frankreich) 2004
Grenzland-Filmtage Selb 2004
Kino im Fluss/Cinéfleuve 2004
Donostia-San Sebastian International Film Festival (Spanien) 2004
International VGIK Student Festival Moskau (Rußland) 2004
exground filmfest Wiesbaden 2004, Tiburon International Film Festival (USA) 2005
Independent Days Karlsruhe 2005, The Overkill Alternative Film and Media Art Festival Enschede (Niederlande) 2005
Court 18 Paris (Frankreich) 2005
Euganea Movie Movement - Festival Internazionale del Corto e del Documentario Monselice (Italien) 2005
Ismailia International Festival for Documentary & Short Films (Ägypten) 2005
International Film Camera Festival "Manaki Brothers" Bitola (Mazedonien) 2005
ABGEDREHT: International Short Film Festival Sulzbach-Rosenheim 2005
Molodist International Film Festival Kiew (Ukraine) 2005
Kerry Film Festival (Irland) 2005
Festival Chileno Internacional de Cortometrajes de Santiago (Chile) 2005
Seagate Foyle Film Festival (Nordirland) 2005
Ourense International Independent Film Festival (Spanien) 2005
FIKE Evora (Portugal) 2005, Festival Internacional de Filmets de Badalona (Spanien) 2005
Fajr International Film Festival Teheran (Iran) 2006
Purple Violet Film Festival (USA) (Best Drama) 2008
Videos
Currently playing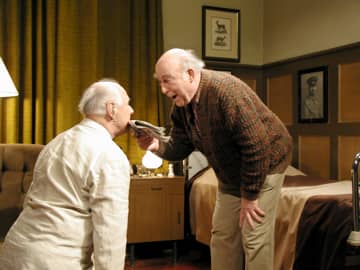 Click to play
Links
Actions
Tags
Copyright © 1998-2021 Clipland GmbH. All rights reserved. | Clipland.com - 1st in music videos online!