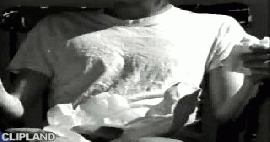 Replacements - The Ledge
Music Video
| | |
| --- | --- |
| Artist | Replacements |
| Song | The Ledge |
| Director | Randy Skinner |
| Intro | No |
| Outro | No |
| Special | No |
| Sound Mix | Stereo |
| Technical Specifications | colour - format unknown |
Lyrics
THE LEDGE (4:04)

All eyes look up to me
High above the filthy streets
Heed no bullhorn when it calls
Watch me fly and die, watch me fall

I'm the boy they can't ignore,
For the first time in my life, I'm sure
All the love sent up high to pledge
Won't reach the ledge

Wind blows cold from the west
...
© Replacements - The Ledge. This is an excerpt, provided as citation under fair-use.
Copyright © 1998-2017 Clipland GmbH. All rights reserved. | Clipland.com - 1st in music videos online!